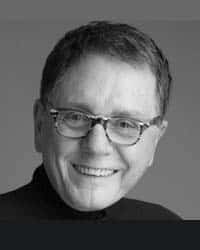 Edward Eugene Kilbride
November 7, 1952 – May 7, 2019
We are sad to announce the passing of Ed Kilbride on May 7, 2019 at the age of 66, after a lengthy battle with cancer.
Ed leaves behind to mourn his daughter Rebecca, stepdaughter Stacey, granddaughter Mabel, brother Mike, sisters Marilyn, Cathy and Peggy, and many nieces, nephews and friends.
He was predeceased by his parents Wilfred and Cecily Kilbride and his sister Maureen.
Edward will be remembered as a devoted father and grandfather.  He had an infectious personality full of wit, compassion, and humour.  Altruistic by nature Ed was a man that one could always rely on.  He encouraged all who listened to find and build inner strength, determination and perseverance in meeting life's ventures. These were qualities he himself put into action. Ed made people feel loved, heard, and valued while in his presence.  He was a serial entrepreneur bringing energy and creativity to each of the businesses he evolved from only the original idea. Taken too soon, Ed will be missed by those who cared and loved him.
Ed had a tremendous passion and love for music.  Beginning when he was just 12, Ed sang in many local Edmonton bands throughout his life, and later, as his voice fatigued, he would listen with the same enthusiasm with which he sang.
A Celebration of Life will be held in Ed's honour on Saturday, September 21, 2019 from 1:30 PM – 3:30 PM at the ACT Centre Lounge Room at Rundle Park 2909 113 Ave NW, Edmonton, AB.