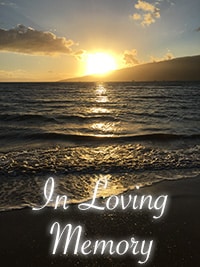 Edward Gary John Sway
Sept. 2019: Edward G. J. Sway, residing in Edmonton, Alberta, passed away at the age of 65 years. Born in Hamilton, Ont., he lived and went to school in Burlington, Ont.
Ed is survived by his only daughter Amanda, and wife Linda. He is predeceased by his mother and father, Edward L. and Anna, two sisters Sonja and Jackie.
Cremation has taken place.
In lieu of flowers, donations may be made in Edward's memory to the Charity of your choice.