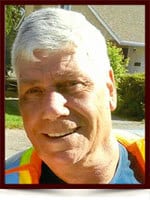 Edward James Dawson
On August 17, 2017 Edward Dawson passed away at the age of 71.
Ed leaves to mourn his loving wife Marie Dawson; 4 sisters: Jane, Nellie, Corrie and Marie; 5 Brothers: John, Zegar, Kees, Robert and Johnnie; two sons: Paul & James; daughters: Jamie and Roseanne; stepdaughter Charlene & stepson Bernard as well as 9 grandchildren and 4 great grandchildren.
Ed was predeceased by his father Jan Adrianus , mother Jacoba Jansen, and 2 brothers Tony and William.
Funeral Service
Saturday August 26 2017, 2:00PM
Trinity Funeral Home Chapel
10530 116 Street, Edmonton AB