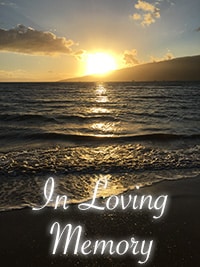 Elizabeth (Liz) Knoll
January 8, 1952-January 23, 2019
We are saddened to announce our sister's sudden passing on January 23, 2019. Liz passed away peacefully in her sleep following routine surgery. She was predeceased by her parents, Audrey and Jack, and her nephew, Miles. She is survived by her siblings Marsha (Murray), Michael (Nadira), David (Lynda), Kathy (Mark), Barb (Mary Jane) and Richard (Heather).
Liz was a favorite aunt to her nieces, nephews, great nieces and great nephews, and a beloved adoptive aunt to all of her friends' children. It is a comfort to know that she will be fondly remembered by so many in the years to come.
After a 35-year teaching career, Liz retired in 2011. She stayed in touch with many of her former students and colleagues, and often shared amusing anecdotes of her time as a teacher. Her family and friends can attest to Liz's kind heart, generous spirit and wonderful sense of humor.
A memorial service for Liz will be held on Sunday, February 10 at 1 p.m. at St. Basil Cultural Centre (10819-71 Ave)
In lieu of flowers, donations can be made in Liz's honor to Youth Emergency Shelter Society or Project Adult Literacy Society