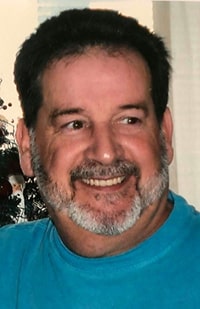 Eric Charles McPherson
It is with great sadness that we announce the passing of our father, husband, grampie, brother & son; Eric Charles McPherson born July 14, 1946 in Glace Bay NS. He leaves behind his wife of 51 years Barbara, their daughters Wendy (Scott & daughters Mackenzie & Madison) & Terrie (Brad & son Jacob). He also leaves behind his two fur babies, Oscar & Oreo.
"Goodbyes hurt the most when the story isn't finished". Eric fought many battles in his day but his hardest were cancer & ongoing heart problems. His story wasn't near finished…
Eric was a huge James Bond fan. He loved going to the movies. Any genre, any time! He created wonderful memories that will last a lifetime for his two granddaughters with their movie & dinner dates. Eric loved to share his many stories of his time served in the Military of 26 years and 10 years of civilian life. His mischievous smile and twinkle in his eye will be remembered by those that knew him most, his family. Although distance kept them apart it didn't take away the special moments they all shared when they were together.
We know he is proudly watching over us and we now know an angel by the name of Eric.
RIP Dad....Love your 3 girls, xoxo