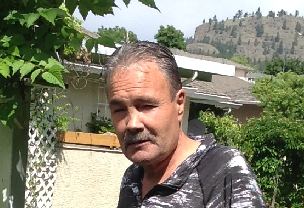 Evan Lee Jones
October 18, 1959
-
January 19, 2022
Evan Lee Jones passed away in hospital on January 19, 2022, at the age of 62.
Evan was a 35 year member of the International Brotherhood of Electrical Workers (IBEW Local 424). Evan is predeceased by his father Arnold Jones and survived by his mother, Marjorie Jones of Summerland B.C., his son Rhys Lee Jones (Emily), his daughter Bryn Diane Jones (Kelton), his two brothers Alan B. Jones (Louise) and Darwin M. Jones (Bernadine), his sister B. Dianne Jones (Gordon) of Victoria, B.C., 3 nephews, 1 niece and 2 grand nephews.
A small family service and wake were held on Sunday, January 30, 2022 in Edmonton.
He had many friends and will be missed by us all.
The family would like to request that if anyone wishes to make a donation on his behalf, that it be made to:
The Mustard Seed
Reg Canadian Charity 874532518RR0001
10568 114 St NW, Edmonton, AB T5H 3J7
(780) 426-5600 www.theseed.ca