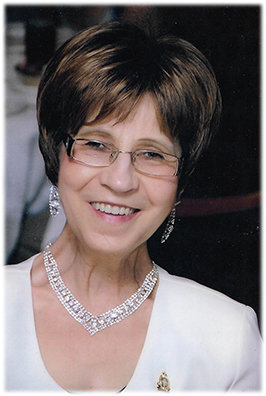 Evelyn Shirley Sheremeta
August 31, 1942
-
January 18, 2022
It is with great sadness that the family announce the passing of Evelyn Shirley Sheremeta of Edmonton, AB on January 18, 2022 at the age of 79 years old.
A private viewing and service will be held by Invitation only on Thursday, January 27, 2022 at 10a.m. at Trinity Funeral Home located at 10530-116 St NW, Edmonton, AB. Due to Covid-19 restrictions, capacity limits will be in place. Reverend's Ardelle and David Quigley will be officiating. A Celebration of Life will be planned for Summer 2022 with an interment of Evelyn's ashes at St. Michael's Cemetery.
Evelyn was a loving mother to her children Dwayne (Wanda) Sheremeta, Randy (Sandra) Sheremeta, Doug (Colleen) Sheremeta. She adored her seven dear grand children; Kelly Sheremeta, Kristine (Mark) Anhamm, Michael (Sabrina) Sheremeta, Richard Sheremeta, Spencer Sheremeta, Jack Sheremeta, and Tommy Sheremeta. She was blessed with three great-grandchildren; Curtis Sheremeta, Calvin Sheremeta, and Alina Anhamm. Evelyn is survived by her siblings; Adeline Sinclair, Ed (Heather) Payuk, and Edna (Bill) Smith. Many nieces, nephews, cousins and other treasured family and friends will deeply miss Evelyn. Evelyn is preceded by her loving father Stanley Pajak, mother Anna Pajak and a beautiful niece Sandra Ellis.
In lieu of flowers, memorial donations may be made to Cross Cancer Institute, Alberta Cancer Foundation, 11560 University Avenue, Edmonton, AB T6G 1Z2.
Mom, you know we love you with all our hearts and souls