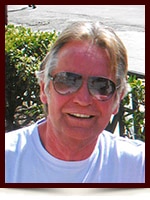 Frederick J. Schroeder
Schroeder, Frederick J
June 9 1948-April 19, 2015
Rick passed away at Grey Nuns hospital on April 19th due to complications from Prostate Cancer.
He leaves behind his partner Veronica Daniel of 27 years. Sons David/Della, Trevor/Jennifer and Cory and stepchildren Cherilyn/Bryan Fraser and Travis/Erin Daniel. Rick also leaves behind 12 grandchildren and 1 great grandchild.
Rick leaves behind his sister Ann/Don Martin, Karen/Kim Brown, Linda Auriat, Janet/Dave Bulmer, Barry/Pat Delano and James/Alberta Delano, Brent/Suzanne Delano, Sister in Law Susan/Duncan McKellar/nephew Alexander whom he was very close to, Plus numerous nieces and nephews and many friends. Rick was predeceased by his brother in law Aime Auriat April 14,2015. His mother Faye Delano and Step-father Syd Delano and sister Helen, and nephew Justin Delano.
Rick had a lengthy career with Atco gas and retired in July, 2010. Rick was always a hard worker both at work and at home, he always had projects on the go and was always "whistling" while he worked. We are going to miss his "whistling". He and Veronica enjoyed golfing and camping with family. Rick was always there to lend a helping hand. He volunteered for the Heart and Stroke and Cancer Society for many years.
As per his request there is no funeral service, cremation has already taken place. A private service will be held at at a later date in Clearwater BC.
A special thanks to Dr. Sarah Burton-McLeod and the staff at Unit 43 at Grey Nuns hospital for their compassion and kindness during Rick's stay in the hospital. Also a special thanks to Dr. Ron Barton whom took such good care of Rick since 2005.
In lieu of flowers donations in Ricks name can be made to the Canadian Cancer Society or charity of one's choice.
Contact Information:  [wpseo_address oneline="1" show_state="0" show_email="0"]