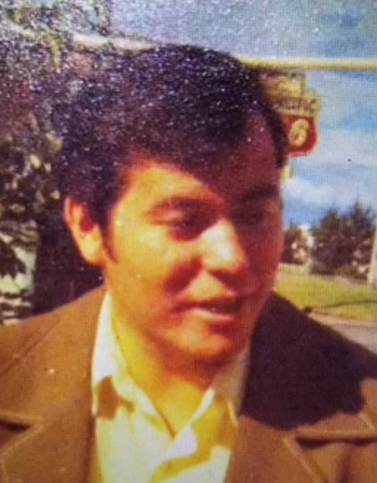 George Marshall Lee
March 9, 1949
-
June 10, 2023
George Marshall Lee was born on March 9, 1949, and passed away peacefully at the General Hospital in Edmonton, Alberta.
In his final year of life George was being cared for and comforted by his niece Brenda Bruce and all of the caring staff at the General Hospital in Edmonton.
George was preceded in death by his parents: George Wellington Lee and Eliza Lee (nee Bruneau); his brothers: Richard, Johnny and Dennis; his sisters: Tilly, Annie, Lorraine, Linda and Mary.
He is survived by his three daughters: Heather, Lindsey and Trisha; and his three sisters: Catherine, Georgina and Yvonne.
Interment
To be held on Saturday, July 29, 2023
at 2:00 pm
in the Infinity Garden located at
Mount Pleasant Cemetery
5420 - 106 Street, Edmonton, Alberta
Ceremonial Smudge
To be held at interment site