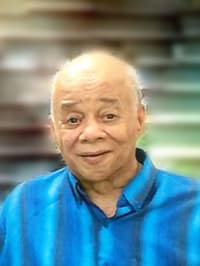 Gerald Ernest Taylor
On April 7, 2018 Gerald Taylor of Edmonton Alberta passed away peacefully at the age of 82. He is survived by his loving wife of 55 years Bernice Taylor, his four children: Raleigh Taylor, Shirley Lemmon, Holly Taylor, and Monique Taylor.  Seven grandchildren Kyle, Kameron, Dorian, Keisha, Trinity, Kadell, and Paisley. Gerald, the eldest of 4 siblings also leaves his sister Joyce Thorton, brother Ralph Taylor and sister Brenda McGarrity
Gerald was born January 29, 1936 in Sturgeonville, Alberta and spent the majority of his working career in the construction field and has worked in the far Northern parts of Canada and numerous Alberta Highways, and cities such as Fort McMurray, and High Level. He was a loving and loyal man who was dedicated to his family, he will be greatly missed by his family and friends.
The family invites you to join them for a celebration of Gerald's life on Thursday April 12, 2018 at 2:00 p.m. at Trinity Funeral Home 10530-116 Street Edmonton, Alberta.
Donations may be made in memory of Gerald to the Heart and Stroke Foundation.