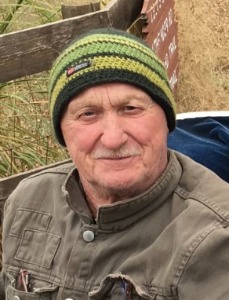 Gilbert Lawrence Durda
July 17, 1943
-
January 31, 2023
The family of Gil Durda is deeply saddened to announce his passing at the University of Alberta Hospital in Edmonton, Alberta at the age of 79 years with Aaron, Melanie, and Gloria by his side.
Gil was predeceased by his parents (Audrey & Vincent), brothers (Stewart & Sherman), and sisters (Margaret & Sharon).
He was survived by his children (Aaron & Melanie), brothers (Herb & Don), and sisters (Debi, Marion & Cynthia.) Gil's greatest joy aside from Gloria was his four grandchildren. Melanie's two sons (Gavin & Will) and Aaron's two daughters with Antionette (Isabella & Ava). He will also be mourned by numerous nieces, nephews and cousins.
Gil did not want a funeral but there will be a celebration of his life for family and friends at a later date.