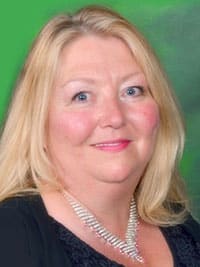 Gina Dawn Jackson (Langager)
It is with profound sadness, that we announce the passing of Gina Dawn Jackson (Langager) after her brief battle with cancer on July 15, 2019.
Predeceased by her father Melvin, brother Rodney, and aunt Jean; Gina will be lovingly remembered by her husband Bryan, mother Kaye, son Chad, daughter-in-law Terry, grandchildren: Jacob and Eva, cousins: Don (Tara-Le) and Lianne, father-in-law John, step sons: Alex and Max (Megan), step grandchildren: Mason, McKenzie and Levi, as well as many friends and colleagues.
The family wishes to extend a special thank you to all of the staff at the Cross Cancer Institute, particularity the nursing staff on Station 30 and 40, and doctors Karen King and Safana Makhdoom, for their care and compassion throughout Gina's courageous journey.
Celebration of Life
1:00PM - 4:00PM Sunday July 28, 2019
Royal Glenora Club
11160 River Valley Rd NW Edmonton, AB
In lieu of flowers, donations may be made to the Cross Cancer Institution in Gina's name.