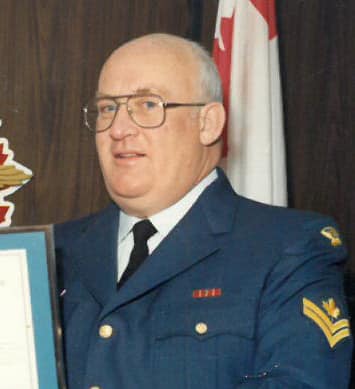 Glen Douglas Mitchell
Glen Douglas Mitchell of Edmonton, Alberta passed away suddenly at home on Sunday December 25, 2016 at the age of 73.
Glen was born on October 22, 1943 to Robert McCutcheon Mitchell and Helen Elliot Mitchell and spent his childhood in Kenora, Ontario. In 1960 he joined the Royal Canadian Airforce retiring after 31 years. After retirement Glen served with the Commissionaires until his passing.
Glen is survived by his siblings: Judith Fowler (Gordon), John Mitchell (Iris), Allan Ross Mitchell, Gordon Mitchell, Linda Kerr (Robbin), Bette Pyatt, Shirley Pernsky (Gary), as well as numerous nieces and nephews.
Glen was predeceased by his parents Robert and Helen and two sister-in-laws: Mary-Lou Mitchell and Linda Mitchell.
Glen loved the outdoors: riding his ATV, camping, hunting and fishing.
"I go to nature to be soothed and healed, and to have my senses put in tune once more."             - John Burroughs