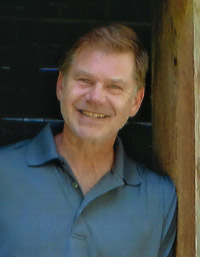 Glenn Stanley Warrilow
Glenn Stanley Warrilow was born in Calgary, Alberta on August 22, 1961. Following a lengthy battle with leukemia, he died peacefully on September 16, 2020 at the age of 59, in Edmonton, Alberta, with his loving wife at his side.
Glenn is survived by his wife Mona Ouellette; parents, Donald and Doris Warrilow of Kelowna, BC; children, Brittany and Bryce of Ontario; stepchildren, Michelle and Curtis Jaegli and Tyler Ouellette-Fitz of Edmonton, AB; granddaughter, Malaya Jaegli of Edmonton, AB; siblings Richard (Cindy) Warrilow of Kelowna, BC, and Darren Warrilow of Phoenix, Arizona.
Glenn was an avid sports fan and could always be found cheering from his recliner for his favorite NFL team, the Minnesota Vikings, or his beloved NHL team, the Detroit Red Wings. He had a passion for cars and mechanics and was a collector of model cars and airplanes that he meticulously constructed and painted. His love of fishing and camping were of particular interest as they included visiting around the campfire. He was an old soul that loved old western movies and classic music. He was very sensitive, especially when it came to his love for animals and children.
Glenn will be remembered for his crazy sense of humour, daily positive outlook, and selfless ways. He was a kindred spirit and did everything with passion and full commitment. No matter what he was going through, Glenn would remain positive, using optimism and humour to lighten the mood.
Being humble about his many accomplishments, Glenn was talented in many areas and was not afraid to try new things. He began his career in the air force before moving on to vocations such as modelling, business management, and later focusing his passion for vehicles in the autobody industry.
Glenn was a loyal husband with thoughtful actions that aligned with his motto of "everything I do, I do for you". Glenn will be dearly missed by all who knew and loved him.
In lieu of flowers, donations can be made to the Leukemia & Lymphoma Society of Canada.