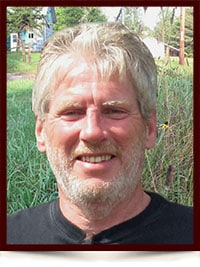 Gregory Wayne Peck
Born on March 25, 1955 in Sherbrooke Quebec, we sadly announce the passing of Gregory Wayne Peck on Sunday July 9th, diagnosed with brain cancer at the end of May.  Predeceased by his mother Marion Peck.
He will forever be lovingly remembered by his daughters Amanda (Dave), Michelle (Darren) and father Gerald (Shirley); also by his close brothers Brian (Robyn), Calvin (Cindy), his grandsons Jordon, Ryder, Lincoln, and his niece Danielle (Darin).
Missed by partner Linda, her children Dan (Allison), Krystal (Garrett) Lisle, and grandchildren Keaton Levi, Autumn, Daniel, and Alexandria.
Greg was an amazing and special person to many.  His hilarious, borderline inappropriate sense of humor and compassion were known to all who knew him.  He will be greatly missed by his family and friends.  The sound of his laugh to echo in our minds, and the irreplaceable spot he holds in our hearts to miss him forever.
Celebration of Life
Friday July 21, 2017 10:00AM
Trinity Funeral Home Chapel
10530 116  Street, Edmonton AB