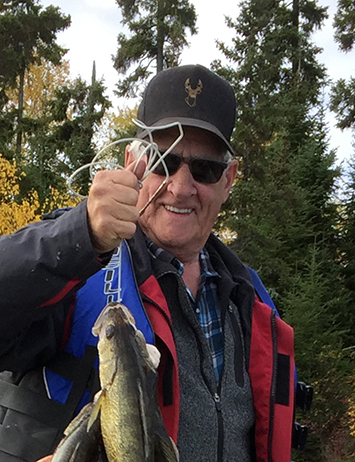 Harold Ian Dease
January 24, 1949
-
March 14, 2023
Harold Ian Dease passed away peacefully in the Edson Hospital on Tuesday March 14, 2023 with his family by his side after a very short battle with cancer at the age of 74.
Harold is fondly remembered by his loving wife Judy of 50 years, daughter Laura-Lee and grandchildren Decland and Briar Polak of Edson AB, brother Raymond(Janice) Dease, sisters Louise Smith, Sharon(Felix) Sullivan, Lorraine(Jim) Schmidt, Janice Dyck, Karen(Ole) Bjerland, sister-in- law Jeanette(John) Gorski and many nieces and nephews and friends.
Harold was predeceased by his parents Harold and Norma Dease, his mother and father-in-law, a brother-in-law Ken Robillard, and a nephew Allan Schmidt.
Harold was born in Rose Valley SK and grew up in Hudson Bay, SK. At the age of sixteen he set off to work at Macmillan Bloedel in Hudson Bay and in 1972 married the love of his life Judy, and in 1975 Laura-Lee was born which was the apple of his eye.
Harold and his family moved to Edson in 1986 for work. Harold was a hard worker never scared to take a chance operating heavy equipment in the logging, mining, and oil patch.
Harold retired in 2015 but still full of energy went to work for Titan Land and Cattle operating tractor doing field work until his passing.
A Celebration of Life for Harold will be held at Hudson Bay, SK August 21,2023 as per his request.
In lieu of flowers donations in Harold's memory may be offered to the Cancer research society.
Cancer is so Limited…
It cannot cripple love.
It cannot shatter hope.
It cannot corrode faith.
It cannot eat away peace.
It cannot destroy confidence.
It cannot kill friendship.
It cannot shut out memories.
It cannot silence courage.
It cannot invade the soul.
It cannot reduce eternal life.
It cannot quench the Spirit.
It cannot lessen the power of the resurrection.