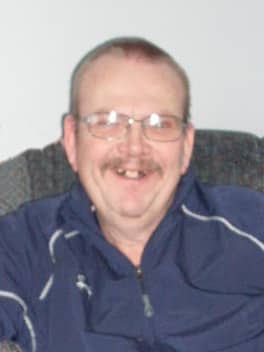 Harold Robert Masonchuck
On April 20,2019 Harold Robert Masonchuck passed away after a prolonged health battle at the age of 63 in Edmonton, Alberta.
Left to mourn his loss are his sister Margaret (Eric) Labrie and her two children Sarah and Ryan Teasdale. His special cousins Art Fahl (Shirley Horn), Terry Tilden, Bonnie Driver (Brian) who were like brother and sisters to him and his half-sister Pattie Price (Myron) whom entered his life 25 years ago. Also dear to him were his many nieces, nephews and cousins and his aunt Pearl Davies along with many friends including his ex-wife Cynthia Boley and his best friend Bob Lambe.
Harold was predeceased by his grandparents Harry and Elizabeth Davies, his parents Donald and Marcia Masonchuck, his second mother (aunt) Violette Fairbairn- Fahl, his sister-in-law Gail Fahl and brother-in-law David Teasdale.
Harold was born in Moose Jaw, Saskatchewan March 29,1956 and moved to Calgary at the age of 4 where he lived until September 2018 when he moved to Edmonton.
Harold was loving, friendly, kind, generous and forgiving to all he met. He loved life and was active in various groups and activities throughout his life. He enjoyed volunteering and helping others. He is past president of the Fraternal Order of Eagles 3475 and was a member since 1995. Harold was also a member of Special Olympics and in 2017 was proud to go to the Alberta Games in Medicine Hat.
Harold held various general labour positions in his life time and was most recently employed at Goodwill Industries as a processing clerk from 2012-2018.
He loved nature, going for walks and being outdoors and had annual memberships to the Calgary Zoo and Heritage Park. Harold also had a passion and a talent for drawing and painting. He also loved music, going to concerts and cooking.
A Celebration of Harold's Life will be held on Monday May 6, 2019 at Faith Lutheran Church at 2:00 pm located at 1903-19 Ave N.W. Calgary.
In lieu of flowers donations can be made to The Canadian Cancer Society or the Heart and Stroke Foundation.
Harold now rests safe in the arms of Jesus.