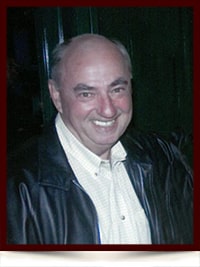 Harry F. Duke
1948 - 2018
Our beloved father, grandfather and friend passed away peacefully on Friday, January 5, 2018 at the age of 69.
Harry is survived by: his children: Nancy (Craig), Chris (Shauna) and Mary Jane (Fritz); grandchildren: Keith, Abby, Ryland, Kealan and his faithful dog Janet.
Predeceased by his parents William and Margret, sister Marilyn and his brother Bill.
Harry was born September 24 1948 in Regina Saskatchewan. He convocated with a degree in education and taught high school with the Regina Catholic School Board for many years.  During his time there he had a successful coaching career where he won numerous city championships.
In retirement Harry enjoyed spending time with family and continuing his fundraising work with Parkinson's research, as well as taking on a second career as a property manager and also enjoyed the life of a snowbird in Phoenix Arizona.
A celebration of Life will be held on Saturday January 13, from 2:00 –  4:00PM at the Victoria Club, 1300 Victoria Avenue, Regina Saskatchewan, family and friends are invited to join us to celebrate Harry.
In lieu of flowers the family ask that you donate to the Dr Ali Rajut Endowment for Parkinson's Disease and Movement Disorders at ruhf.org or #103 Hospital Drive Saskatoon, SK S7N – 0W8.