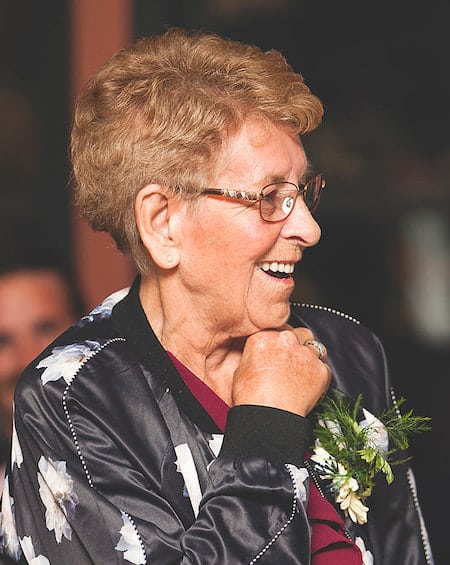 Helen Lohse (nee Riches)
Helen Marie Lohse (Riches), 72 years of age, from Wetaskiwin Alberta, died suddenly on December 9, 2020.
She was born in Calgary on December 12, 1947, raised in Rosebud, Alberta, and though she lived in British Columbia and Saskatchewan for short periods, it was when she moved back to Calgary that she began to put down roots. Those roots grew deeper in Red Deer, where she lived until the draw to live full time at her recreational property at the lake was too strong to not answer. Nestled by Red Deer Lake, her home in Sherman Park became one of her life's greatest loves.
She will be adoringly remembered by her husband Rick, children Wes (Amy), Wanda (Jaime), step-children Tom, Jenny, Greg and grandchildren (Brittani, Jayden, Tansey, Taylor, Sienna, Oakland and Aspen).
Helen is survived by her two sisters Theresa and Pat (Glen), big brother Bill, nieces, nephews and countless cousins who were among her treasured friends.
She was predeceased by her little brother Bert, sister-in-law Jeannette and parents Alice and Jack Riches.
Her loves were vast, but nothing filled more of her heart than her family, especially her dearest husband Rick - her best friend and the love of her life. And then there were her children. Wes and Wanda made her burst with pride, and she jumped at the chance to share their accomplishments with any willing ear. One can never forget Helen's love for animals, especially her cocker spaniel Willow. The sun rose and moon set for her puppy dog, and she is now surrounded by her best furry friends of the past: Tiara, Madonna, Smokey, Duke, and grand-dogs Khumbu and Judge.
Helen also adored children. So much in fact that before her own family was complete, she fostered numerous little ones, and when working for the Red Deer school board, became known as "mom" to countless students who sought out her nurturing guidance and comforting support during after-school chats.
Many of her favourite moments were spent in the great outdoors, tending to her garden or camping with family and friends. She watched wildlife with wonder, and got especially excited when catching a glimpse of hummingbirds from her dining room window.
She also loved hosting family on special occasions or friends at the annual August Long weekend when she would joyfully listen to her husband sing (and occasionally join in too).
Helen simply loved people and her outgoing nature saw her quickly make friends wherever she went. Her circle of closest friends in Sherman Park became a second family. She held them as precious beyond words, as well as her chosen sister Gerri.
Though tiny in stature, Helen lived large. Known for her incredible fortitude, the best hugs on the planet, vivacious laugh and devilish smile, here are a few snapshots to remember her by:
• As a masters bowling coach, her carefully placed ball took Helen as far as Newfoundland to compete
• Helen and Rick's stage names were Rick Waters and Helen Marie when they toured as musicians together across the province
• A love of play could see Helen take on her mom and sisters for hours if a horseshoe or beanbag pit were anywhere in their midst
• Helen's professional life was vast thanks to an incredible work ethic, seeing her move from hairdresser in her earliest working years, to pharmacy manager and top provincial sales rep for major global brands before retiring.
In lieu of flowers, the family requests donations are made to ElderDog Edmonton Pawd (http://www.elderdog.ca), the charity that has helped care for Helen and Rick's dog Willow any time needed this past year.
A celebration of life will be planned out at the lake, when COVID-19 measures permit.