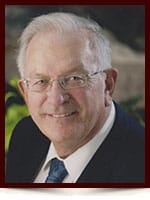 Herb Breitkreutz
On March, 10, 2016 Herb Breitkreutz of Edmonton passed away peacefully at the age of 82 years. He will be forever loved and missed by his family: wife, Valorie; children Dale (Carol) Breitkreutz, Kathleen (Doug) Reimchen, Daniel Breitkreutz, Tim (Tami Miller) Breitkreutz, Jon (Netasha Manning) Breitkreutz; and Colleen Ann (Andre Lemieux)Breitkreutz; grandchildren Sara (Henry Smith)Breitkreutz, Dylan (Al Kornelsen) Donna and Melissa Reimchen, Andrew, Karlee, Melody and Hope McEwen, Brooke-Lynn and Brianna Manning, Kyle, Jordan and Nicollette Breitkreutz; great-grandchildren, Aiden, Abby and Ava. Herb is survived by his sister Ida Schulz. He was predeceased by two sisters Elfrieda and Selma.
The family wishes to thank the staff at Holyrood Extendicare for their kind and compassionate care.
Memorial Service
Thursday March 17, 1:00 p.m
Trinity Funeral Home
10530-116 street, Edmonton.
If friends so desire, donations may be given to charity of your choice.