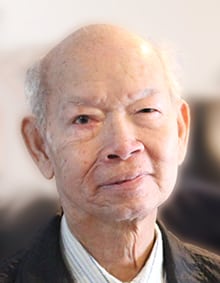 Hou Kwong Tung
Our beloved father, Hou Kwong Tung, passed away peacefully on 14 March 2020 morning at the Royal Alexandra Hospital in Edmonton at the age of 89.
Hou Kwong was born in China in 1930, he moved to Hong Kong in the late 1940s during the Chinese Civil War.
He is survived by his four children: Stephen (May), Catherine, Kai (Joan) and William (Wendy) and his 9 grandchildren: Chelsia, Heather (Lincoln), Cyrus, Jonathan, Allister, Owen, Donovan, Emily,
Rhianna.
Hou Kwong worked hard throughout his life and was the pillar of his family. He had worked in different fields such as accounting, sales, owning his own business and as a civil worker of the
Hong Kong Government. After his retirement, he and his wife immigrated to Canada in 1992 and reunited with their children.
The family would like to thank Dr. Abbasi and the staffs at the Our Parents Home Supportive Living, Dr. Minsos and Dr. John at the Royal Alexandra Hospital for their medical care. The family would also like to thank the hospital staffs on Unit 51 and 52 at the Royal Alexandra Hospital for the excellent care that they provided before Hou Kwong's
passing.
The vigil prayer will take place at the Trinity Funeral Home at 7:00 pm on 20 Mar 2020 and the Funeral Mass will be held at the Mary Help of Christians Chinese Catholic Parish (10140 – 119 street, Edmonton) at 1:00 pm on 21 Mar 2020.