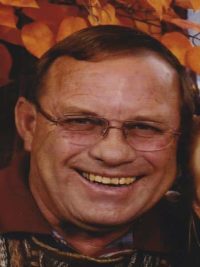 Howard Reuben Jespersen
It is with great sorrow that we announce the passing of Howard Reuben Jespersen on October 24, 2020.
Howard, or Howie, as most people called him, is survived by his daughter, Kararose Jespersen, his elder sister, Michelle Nadon and his younger sister, Heather Mercer (Keith), their children Gregory Mercer (Jody and their children Lise and Soren) and Kenneth Mercer (Christy and their children Kai and Beck). As well, Howard is survived by his ex-wife Patricia Jespersen. He was predeceased by his parents, Dr. Reuben and Margaret Jespersen and by his elder brother, Eric Bruce Jespersen.
Howard was born in Edmonton, on February 12, 1945 and was the third child of Reuben and Margaret Jespersen. Following his graduation from high school, Howard attended the University of Alberta to study dentistry, graduating in 1969. He practiced his trade for well over thirty years. Howard had the reputation for his exemplary workmanship and his calm, soothing chairside manner. He truly enjoyed the challenge of transforming a messy mouth into a perfect bite and a beautiful smile.
As a young lad and for many years as an adult, Howard enjoyed the game of golf. At this game, he became very proficient. Even after his health deteriorated, he was involved on the links by driving the cart for his friends. He also followed many sports on TV, such as curling, football, hockey and, of course, golf.
For many years, Howard spent his winters in Mesa, Arizona. This provided relief from the cold as well as the opportunity to be on the golf course. Many long-standing friends were made during his decades in Mesa.
Family, especially his precious daughter, Kararose, was especially important to Howard. Reunions were attended faithfully; many adventures were had with Kararose. Howard was always the fun and funny guy who will be missed deeply by all who knew and loved him.