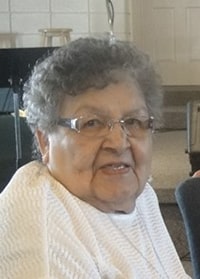 Ina Janet Blackbird
On Friday, July 12, 2019 Ina Janet Blackbird passed away at the age of 90 years.
Ina is survived by her daughter Judy (Don) Podobni; her grandsons Logan (Tanis) Podobni and Morgan (Val) Podobni; her great grandchildren Williams, Sara, Gavin and Jessie. She is also survived by her niece Tammy (Byron) Gardiner and many nieces and nephews.
Ina was recently predeceased by her sister and best friend Marianne Armstrong.
Ina was an animal lover and always enjoyed having cats and dogs in her life so in lieu of flowers or cards please make donations to the humane society or strays that cannot pay.