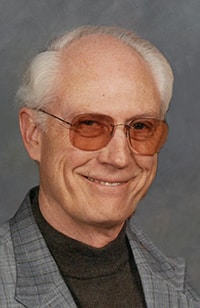 J. Walter French
[et_pb_section admin_label="section"]
[et_pb_row admin_label="row"]
[et_pb_column type="4_4"]
[et_pb_text admin_label="Text"]
It is with deep sadness for our loss, but heartfelt gratitude for a life well lived that we announce the peaceful passing of J. Walter French on December 31, 2018.
Walter is survived by his wife and soulmate of 55 years, Pat, his son Ross, his brothers Clifford (Sharon) and John (Sharyn) and extended family.
He will also be missed by those who have become as family: Michael, John and Donna, Kent and Jessica, Rob and Deb, Lyle and Ann.
Sincere thanks to Dr. Trent Dusang for many years of compassionate care, and to Felix, Walter's much loved caregiver.
In lieu of flowers, memorial donations may be made to Cross Cancer Institute or the Canadian Bible Society.
Celebration of Life
January 12, 2019 at 2PM
Southside Church of the Nazarene
10712 29 Avenue, Edmonton
[/et_pb_text]
[/et_pb_column]
[/et_pb_row]
[/et_pb_section]