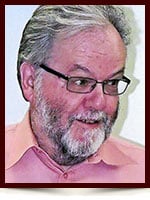 Jack Spencer Edwards
1945 - 2015
Jack passed away after a short illness on November 15, 2015 at the age of 70 years old.
He is survived by his beloved wife Beverley (Smith- Edwards) and will be lovingly remembered and sadly missed by his stepchildren Kim (Scott) and Scott (Cheryl), his grandchildren Alexandra, Connor, Ty and Tayler. He is also survived by his twin brother Michael (Jette),  his nephew Richard (Lou), his niece Christina (Steve) and his great nieces Eleanor and Catherine.
Jack was born in Redruth, Cornwall  England to Charles and Joyce Edwards on November 5, 1945. He went to school in Falmouth and then went to Cambridge University. After graduation he went to Africa in a volunteer position for two years. From Africa he moved to B.C. where he obtained his Masters and Doctorate. Jack then moved to Alberta, where he met and married Beverley. In 1985 he joined the Dept. of Education until he retired in 2014.
Jack had a brilliant mind and was always willing to share his great knowledge with others. He especially took great pride and pleasure in being asked and helping his family in any way that he could. Jack was the consummate family man. No task was too big or too small from helping with school work, to standing in line in the freezing cold to get that special limited item for the grandchildren. This gave him such great joy.
Jack was so loved by his friends and family and we will miss him.
A Celebration of Jack's Life will be held at his home on Sunday November 22, 2015