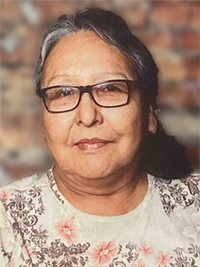 Jacqueline Ann Margaret Cardinal Penny
July 24, 1954
-
August 11, 2021
With great sorrow we announce the passing of Jacqueline Ann Margaret Cardinal Penny. She passed peacefully in her sleep on August 11, 2021.
She is survived by her husband Charles William Penny; three sisters Teresa Cardinal, Elizabeth Cardinal, and Gloria Cardinal; two siblings Barbara Rose Cardinal and Brian Wayne Cardinal; along with five grandchildren and five great grandchildren.
She will be remembered by her unrelenting love for family unity. Anne was always making time for all generations of family around her. If you needed a place to stay, if you needed a ride somewhere, or if you just wanted to try her cooking because you were hungry her front door was always open with a smile to greet you.
Ann's passions included caring for her pets, enjoying daytime shows, and spending visits with long time friends and family who just stopped by to say "hi". Her house was always filled with friends and family, brothers and sisters, nieces and nephews, grandchildren and great grandchildren.  A person always felt at home when visiting Ann because somewhere in the pictures she had around the house there was a picture of you.
She will be sadly missed by all who knew and loved her.