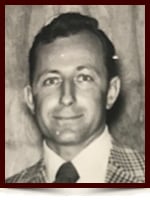 James (Jim) Joseph Holcek
September 9, 1941 - December 30, 2017
It is with great sadness that we announce the passing of James Holcek. After struggling with his health following surgery, Jim passed away peacefully in the early morning hours of December 30th at the Sturgeon Hospital.
Jim was a loving husband, father and grandfather. He loved to tell stories and was very proud of his family. He enjoyed talking with people wherever he went and made friends with extreme ease. Jim was an avid dancer and, given the opportunity, would spend the whole night out on the floor. He loved his yard and spending nights by the fire with his wife and the dogs.
Jim will be lovingly remembered by his wife Barb, sons Trevor (Jo-Ann) and Shane, granddaughter Piper, siblings Helen Balaz, Lorraine (Tony) Birch, Ron (Jessica) Holcek, Janice Spence, Marcey (Bill) Miller and Arnie Holcek along with many nieces and nephews.
Jim was predeceased by his father Joe and mother Mary, brother-in-law Mike Balaz and nephew Ryan Holcek.
As per his wishes, Jim was cremated and there will be no immediate service.
The family will have a private gathering to celebrate his life in the late spring. We will have people together to enjoy the yard and fire pit he loved so much.