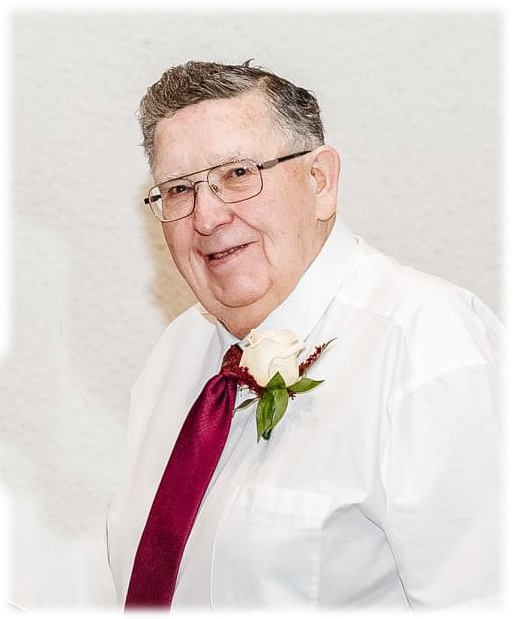 James (Jim) McKay
Passed Away
March 12, 2022
On March 12, 2022 James (Jim) McKay went home to be with Jesus.
Jim was born in South Brook, Newfoundland on April 5, 1941 to Walter & Pearl McKay. He was an answer to his mothers prayer. Jim's priorities in life were his faith, his beautiful wife, Ruby, of 55 years, his family and friends. He lived a faithful life pleasing to the Lord and we, his family, know that he received a beautiful homecoming in heaven.
Jim leaves behind his wife, Ruby; his children Darrin & Kelly McKay in Washington, USA, Leon & Deborah McKay in Edmonton, Melita & Kevin Ellsworth in Fort McMurray, and Leann & David DeWeert in Edmonton; his grandchildren Zachary Ellsworth, Amanda & Jonah Thiessen and Preston Ellsworth; Michaela Daase; Aaron & Quinn McKay; Meaghan & Iain McKay; and Jordan McKay; and many nieces and nephews and extended family who all loved him dearly.
Jim said goodbye to many before him including his parents, Walter & Pearl McKay; siblings Rita (Reg) Dawe, Eddie McKay, Calvin (Marilyn) McKay, Chrissy (Bill) Dicks & Maxwell McKay; many in-laws, aunts, uncles and cousins.
Jim will be remembered most for his faith, his willingness to share Jesus with all who crossed his path, his desire to pray for his family and for his love for Ruby and the children. He will be greatly missed by his family and friends.
"But they who wait upon the Lord shall renew their strength; they shall mount up with wings as eagles; they shall run, and not be weary; and they shall walk, and not faint." Isaiah 40:31 (KJV)
A Memorial Service will be held at the Wetaskiwin Full Gospel Fellowship Church, 3916 64 Street, on March 26 at 1pm. If family and friends who cannot attend wish to share their condolences, please forward them to kmzap@telus.net.
If you are unable to make it in person, we welcome you to join us online via the Wetaskiwin Full Gospel Fellowship's Facebook page at https://www.facebook.com/w.fullgospel/ or via their youtube page at https://youtube.com/channel/UCVEaDGKy2Q0PsgISsv2HZiQ.
*In lieu of flowers, the family has asked that donations be made to Global Care A Thon Mission. This organization raises money to feed children in India and Romania with 100% of donations going to help the children. Global Care A Thon Mission and what they do for children has been a passion of Jim's for many, many years. Thank you for your support in his name.
Donations will be accepted at the Memorial Service. If you are unable to attend, donations can be mailed in or submitted online. Mail donations to: Global Care-A-Thon Mission, C/O Mamie Wenger, RR1, Millet, AB TOC 1ZO
Submit online donations at www.canadahelps.org
● Search Heimdal Community Church
● Select Donate Now
● Enter donation amount
● Select Fund Global Care-a-thon Mission
● Insert in Message Field In memory of Jim McKay
● Select payment method