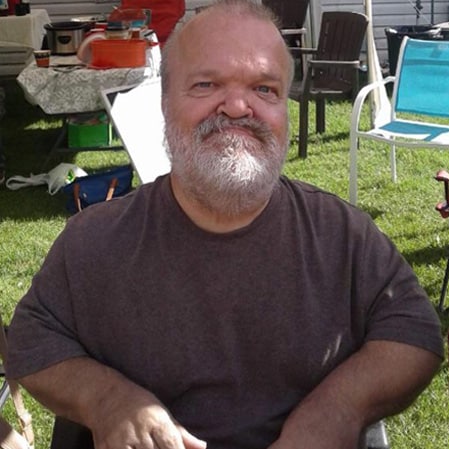 James Joseph Paches
It is with great sadness to announce that James Joseph Paches passed away expectantly at the age of 64. He was survived by his Mother Doreen Paches, and his siblings David, Diana, Jeffrey, Denise, Theresa as well as 11 nieces and nephews and their siblings which he adored and loved so much.
Jim was blessed to have so many people who genuinely cared and loved him. He brought a lifetime of memories, smiles and laughter to all, and will be greatly missed.
The funeral will take place at 10:00 a.m. Monday February 8th, 2021 at the Trinity Funeral Home located at 10530-116 Street in Edmonton, Alberta.
Father Len Gartner will perform the service and burial will take place immediately after at St Joachim's Cemetery where he will lay at peace beside his father Charles Paches.