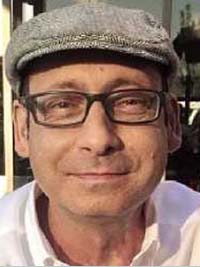 James Richard Gilchrist
1974-2018
On Monday, February 19th, 2018, James Richard Gilchrist, husband, father, son and brother, passed away suddenly at the age of 43 years.
James will be forever remembered by his wife and best friend Carol, and their beloved children, Spencer and Mitchell, by his parents Richard and Christine, his wife's parents Roger and Lucille Murray and by his brother and sisters John, Liz (Chuck) Simpson, and Sue (Dan) White.
James will also be forever remembered by his numerous nieces, nephews and extended family and dear friends. He will also be remembered by the numerous students that he taught music to and worked with his wife on many Drama productions in the school division and the community.
The family ask you to join them for a celebration of Jame's Life on Tuesday February 27, 2018 from 4:00PM to 6:00PM at the Elks Hall in Spruce Grove (400 Diamond Ave).