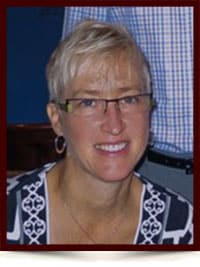 Janine Adele (Feth) O'Bertos
Janine Adele (Feth) O'Bertos passed away on September 30, 2016 at the age of 51. Janine was the second child born to Joe and Anita Feth on January 24, 1965 in Camrose. She was a loving sister to Warren (Cheryl), Theresa (Lloyd) and Paul (Marry). She was the beloved soul mate and wife to Paul for 12 years. They were the perfect couple. The time they had  together was too short. She was an extremely proud and supportive aunt to numerous nieces and nephews and an exceptionally loyal friend.
Janine had a basic trust in life and in people. She viewed every challenge as an opportunity to learn new things and experience whatever came her way. She embraced life with a sense of adventure.
Janine will be missed for her courage, determination, compassion, tolerance and humour. She was fiercely independent and unconditionally generous. At a young age, Janine was drawn to healing others which evolved into her passion for alternative health.
She found her healing hands through working with flowers. Even in her ultimate challenge, she touched the hearts of those around her.
We will forever remember Janine.
Celebration of Life
Saturday, October 8 2016, 10:00am
Trinity Funeral Home Chapel
10530 116 Street, Edmonton AB