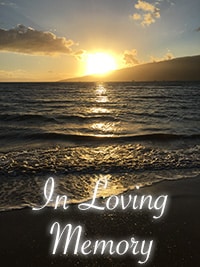 Jason "Jay" E. Rocque
October 18, 1973 - February 16, 2019
On Saturday, February 16, 2019, Jay Rocque, 45, passed away peacefully surrounded by his family at St. Joseph's Hospice after a brief recurrence of malignant melanoma.
He will be sadly missed by his wife of 20 years Tara, children Ewan and Gavin, beloved dog Walter, parents Charles and Moira, sister Kelti (Gabi) Dezse and numerous family members and friends.
Jay enjoyed cooking and excelled at creating delicious meals for his family and friends. He loved camping, kayaking, and fishing with his family. Jay devoted himself to the bagpipe community, not only as a piper, but by sharing his knowledge and skill while teaching at the Edmonton Youth Pipe Band.
A gathering to celebrate Jay's life will be held Thursday, February 21,2019 at 2:00 pm at Trinity Funeral Home, 10530 - 116 Street NW, Edmonton, Alberta. Anyone wanting to share a sentiment or favoured memory of Jay will be welcome to speak briefly.
In lieu of flowers, donations can be made to The Cross Cancer Institute, 11560 - University Avenue, Edmonton, Alberta.