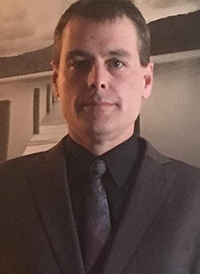 Jason Robert Mullin
Jason Robert Mullin, 45, of Edmonton, Alberta, passed away suddenly on September 18, 2020. Born in Moncton, NB, on November 18, 1974, he was the son of Deborah LeBlanc Mcardle and the late Roger A. Mullin.
Jason was a kind hearted person who valued a good friendship and was loyal to family and friends.
He will be sadly missed by his mother, Deborah Mcardle; his friend Cyndi Prince and their two children, Brooke and Brayden Mullin as well as his brother, Christopher Mullin (Kelowna, BC); his Aunt Pat Ryan and Uncle Dave LeBlanc (Moncton).
He was predeceased by his step– father Stephen Mcardle, his aunt Margaret and uncle Peter LeBlanc (Moncton).
There will be a Celebration of Life at Trinity Funeral Home on October 3, 2020 at 3pm in Edmonton.
A graveside service at Our Lady of Calvary Cemetery will be held at a date to be announced in Moncton, NB.
In lieu of flowers, donations can be made to the Mental Health Association.