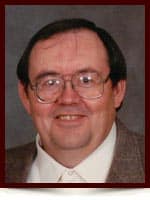 Jerry Allen Higgins
On Dec 18, 2014 at 2:30 pm at the Grey Nuns Hospital in Edmonton, AB Jerry Allen Higgins, age 69 passed away surrounded by his wife, daughter, grandchildren, and friends.
He courageously fought a four year battle from a rare form of brain cancer.
He will be lovingly remembered by his wife Judy of 47 years, his daughter Traci (son in law Thomas) and his grandchildren Onika and Hugh, his mother Evelyn, brothers David (sister in law Patty), Rick (sister in law Tara, nephew Alexander), sisters Dianna (niece Robin and nephew Jason), Valerie and Adrienne (brother in law James, nephews; Ryan and Shane), and Jerry's nieces (his youngest brother Darrel's children) Amy and Amanda, and many other family and friends.
Jerry was predeceased by his youngest brother Darrel and his father Frank.  Due to the nature of his illness, Jerry was cremated. His final resting place will be within the family plot in Calgary to take place in the Spring of 2015.
Memorial Service
1:30PM January 8th, 2015
Mill Woods Pentecostal Assembly
2225-66 Street Edmonton, AB
Memorial Donations
LightHouse Fellowship, Wetaskiwin, AB for the building of a new place of worship, which was an expressed desire of Jerry's.
MY POEM TO JERRY (written by his wife, Judy)
The first of Seven, that's what you were, your early life was quite a blurr
The Dinosaur Trail in Drumheller, the slippery, muddy hills where you played,
the coal mines where your Dad worked, the one room school for 8 grades.
Your family got settled in Calgary, life was harder (or better), it was hard to see.
You became strong and sure and were quite mature when the time came for you to leave.
Your home in Bowness was so near the tracks, you could never spend time on the phone
You were working by 10, a little adult by then, but hard work never did make you groan.
When you were 21 you met me, when I was still in high school
I certainly 'wasn't looking', but you were nobody's fool.
You chased me around the Gibson's Store at Christmas time that year.
By March we started dating and engaged by Grad, Oh dear!
We married in November, not a penny to our name.
Hard work and perseverance kept us going, just the same.
At age 29 our baby came, it was time to settle down.
We found good jobs in Edmonton, we liked this northern town.
You built our house, we found new friends, who were faithful all your life.
We loved - we laughed - we lived, and our faith brought us through times of strife.
You got right down, dug your heels in the ground to bring your dreams to fruition
Worked day and night sketching plans, doing it 'right' I was in there too by admission.
You planted, you watered, you groomed and cleaned; your homes were always nice
You didn't care for being bored, and you often paid the price.
Projects were always what you liked, the school, the church, who knows?
Your tools and equipment were always close by for the need just continued to grow.
Friends and neighbours helped you out so much, I don't know how you did it,
I'd be embarrassed asking them, but you weren't the least bit timid.
But then you got sick but you wouldn't admit that things changed and you needed help
Squeezed as much into life as you could in your time, your skills to expand or develop
Tried carrying on, even tried new things, like a DJ at the radio station
You lived life well while on earth you dwelt, you loved your province and nation
You bravely endured all that surgery when cancer was found in '07
You didn't complain, you went on all the same - you set your hopes on heaven.
You were sure you were well & we couldn't tell.  You kept working & building & driving.
Your schemes and your dreams - you saw them all out. To you, life was worth all the striving.
The cancer came back - stopped you in your tracks - but different this time around
Your focus was changed, and life rearranged - cares removed as you laid them all down.
I look back at your life, 47 years your wife - you gave what you could and more.
Your suffering is done, as you feast with God's Son, at least that's what I'm hoping for.