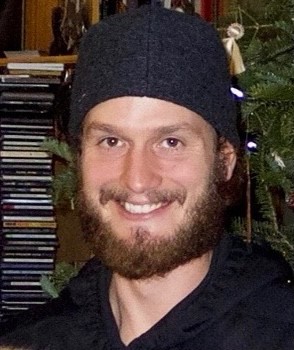 Jesse Francis Plante
April 2, 1980
-
August 19, 2021
A great soul, Jesse Francis Plante, has left our earth and it is with the deepest of sorrow that his loved ones grieve his passing. Deeper even than our pain, though, is an overwhelming gratitude. Despite experiencing the depths of despair and hopelessness, Jesse gave his loved ones a great gift. Over the past month we have had an opportunity to hug him, kiss him, play with him, and rejoice in the Jesse we remembered before a cruel mental illness attacked his mind and made him suffer in lonely agony.
Prior to his illness, Jesse was a keen adventurer, an enthusiastic competitor, and an excellent worker, --he made great money by working very hard planting trees during the summer months--often he would help out other tree planters who couldn't keep up. Jesse's skill at playing disc golf left his brothers and dad in the dust and we would beg him to spot us ten points before betting on the game but in the end, Jesse, ended up with the slurpee ; we will always remember the beautiful days playing disc on the Rundle Park course.
Jesse traveled the world, including teaching English in Taiwan after attaining a BA at the University of Alberta. He was fluent in French and English and he worked for a summer in Quebec City as an interpreter. He also learned to communicate in Spanish and Mandarin. In addition to his university degree, Jesse also trained to be an EMT. Eventually he worked for Border Services in both Edmonton and Vancouver.
Jesse was always deeply interested in matters of the spirit. He was a mystic and this took him to living in Pisac, Peru and the study and practice of the teachings of Alan Watts and Terence McKenna. He was determined to live a mindful and soulful life. He was an accomplished yogi and he trained and practiced yoga all over the world.
Jesse was predeceased by grandparents Bill and Marie, and his dog, Michaela. Left to mourn Jesse's passing are his grandparents Diane and Ray (Marlene); his parents Valerie (Robert) and Bruce; his siblings Joshua (Lyndsey) and Joseph (Catherine) and their beautiful children Sailish, River, Elliott, and Isaac, and Joe and Catherine's dog, Kody. Jesse will be profoundly missed by his amazing Aunties Colette and Corinne along with other aunts, uncles and cousins--most particularly Therin and Taylor.
Jesse's family wishes to thank his special friend, Shauna, who shared so much joy and caring with him in his too short lifetime. She was instrumental in keeping Jesse alive during an Edmonton winter spent in the back of a freezing van.
The family also wishes to thank all those who showed him kindness and support during his time of homelessness, especially Jesse's assigned social workers and Homeward Trust.
A private celebration of Jesse's life has already taken place. His ashes will be spread in Vancouver in the spring.
In honour of this wonderful human being, please advocate for improvements in Alberta's wretched mental health services. Above all else, live lives of kindness and compassion toward all living things and our planet.