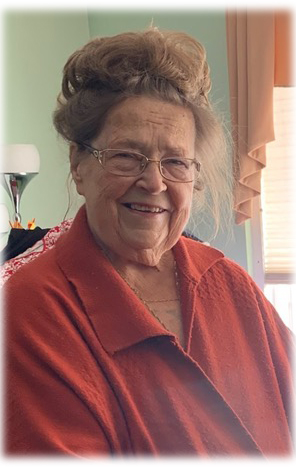 Joan Elizabeth Bowman
August 30, 1944
-
March 13, 2023
Surrounded by her family, Joan Elizabeth Bowman slipped peacefully into the presence of her Lord on Monday, March 13, 2023.
Joan was born August 30, 1944, in Winnipeg, Manitoba. At seven years old, she responded to the Gospel and accepted the Lord Jesus as her personal Saviour.
Joan enjoyed fellowship with the believers at the West End Gospel Hall in Winnipeg, Manitoba. Later, after moving to Edmonton, she attended, and enjoyed fellowship with the believers at Connor's Hill Gospel Hall. It was here where she met the love of her life, Joseph Bowman, to whom she married on June 30, 1978.
In 1965 she began a fulfilled a lifelong dream, graduating from nursing, in which she laboured until her retirement in 2006. Joan's other labour of love, for many years, was working with the sisters of Connor's Hill Gospel Hall, crocheting clothing for infant children in Africa. She did this daily until her passing.
Joan was a loving wife, mother, grandmother, daughter, sister, and friend.
She was predeceased, chronologically, by her infant brother, Douglas, Mother, Janet, Brother, David, and Father, Norman.
She is survived by her husband, Joseph, sons: John (Chelsea) and Stephen (Trish), and grandchildren: Savanna, Kamryn, Alyssa, Luke, Jennessa, Bennett, and Amie.
The Funeral will be held at the Trinity Funeral Home on March 22, 2023, in Edmonton, Alberta, in an intimate, private family service.
Joseph and Joan enjoyed God's Word, giving them comforting peace at this time:
2 Corinthians 12:4: "How that [s]he was caught up into paradise and heard unspeakable words…"
John 14:1,2,3,6: "Let not your heart be troubled; ye believe in God, believe also in me. In my Father's
house are many mansions, if it were not so I would have told you. I go to prepare a place for you. And if I
go and prepare a place for you, I will come again, and receive you unto myself; that where I am, there ye
be also…Jesus said unto him, I am the Way, the Truth, and the Life: No man cometh unto the Father, but
by me."
2 Corinthians 5:8: "We are confident, I say, and willing to be absent from the body and present with the
Lord."