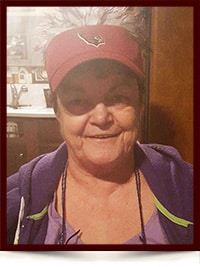 Joan Marilyn Westman
On November 26th, 2017, after putting up a strong fight, Mom lost her battle with Cancer.
She will always hold a special place in the hearts of her three children: Mardie (Tim), Kimberley (Troy) and Keith (Kimberly) and her five wonderful grandchildren: Mikayla, MacKenzie, Carter, Logan and Alexandria. As well many relatives and many dear and truly treasured friends.
Mom always had a smile on her face and went out of her way to make people feel special. And even right to the end Mom was still smiling.
Mom, you will be dearly missed and always loved