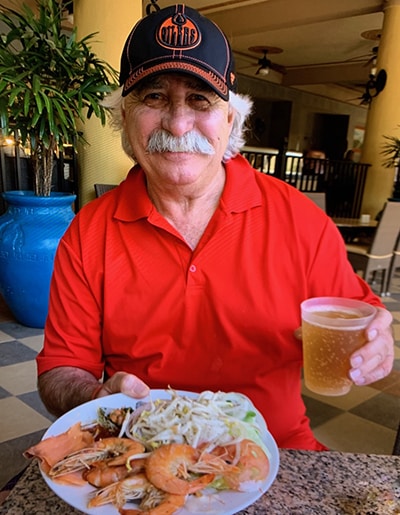 John Alan Pruss
October 23, 1952 – November 13, 2020
Dianna and Joel announce the passing of our much loved husband and dad.
John was born in Vancouver B.C (thus a die hard B.C Lions fan)
He was eleven when he came to Edmonton with his mom.  He attended St. Clare, O' Leary then Eastglen where he played football with the Blue Devils.
John was a natural storyteller and practical joker.  He befriended everyone he met whether at school, as a carpenter, a traveller (Switzerland, England, Europe, Maui and Mexico) and even as a grocery store shopper.  He loved to search recipes and was a fantastic griller and cook.
He was predeceased by his mom Ann, dad Joseph and sister Patti.
He leaves a loving extended family and so many friends and co-workers.
Rest easy "smiling Johnny P"
I love you to the corner store and back!
To email a condolence please email to John's email: thepruss@shaw.ca