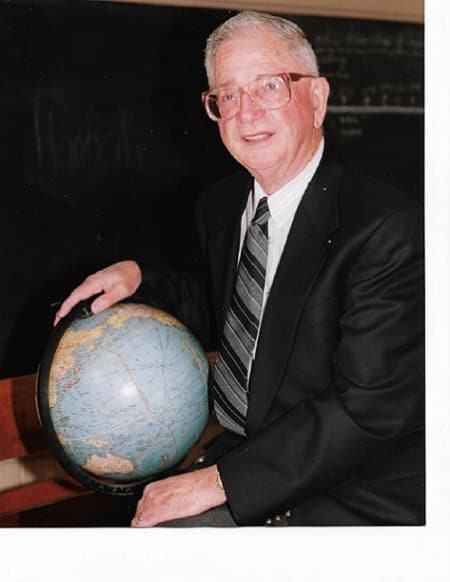 John Donald Marles
John Donald Marles, B.A., M.Ed., Captain (ret.), CD
Radio Amateur VE6 BIW
1922-2021
Surrounded by family, our beloved father, grandfather, and great-grandfather, John Donald Marles, died peacefully on January 9th at the age of 98.
He was predeceased by his wife of 70 years, Ruby, and his son, David. John was born in Calgary on March 9, 1922.
He served in the Canadian Army and Army Reserve for 15 years, retiring as captain in 1957.
He attended the University of Alberta and taught in Gem, Fort Macleod, and Bruderheim, where he met and married Ruby in 1946. John taught for 35 years, ending his career as a principal with Edmonton Public Schools.
He was an avid ham radio operator (VE6BIW) and volunteered for 30 years at the Space Sciences Centre.
He loved travel and history, and he and Ruby explored many countries together.
He is survived by his children, Christine (Charles), Cynthia (Bob), Candace (Ben); his grandchildren Albert, Melissa, Sarah, Jennifer, Andrew, Benjamin, Henry, Leanne, Wendy, Heather and Cathy; and numerous great-grandchildren.
In lieu of flowers, please make a donation to your favourite charity.