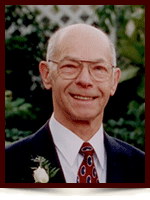 John (Jack) Molofy
We are extremely sad to announce the passing of John (Jack) Molofy on January 26, 2015 in his 85th year.
He will be missed dearly by his wife, Pauline, his son, Randy (Janice) and grandchildren Anders, Brock and Samantha who were the highlights of his life. He will also be missed by his younger brother, Victor (Vic) Molofy, his wife Marj and their four children: Darren, Carol, Bob, Cathy and families, his sister-in-law Ethel and niece Sharon (Tom). He was predeceased by his Mother, Kathrine (Katie) Molofy (nee Fodchuk), father, Samuel Molofy, and older brother, Russel.
John started his career as a partsman on Oct 6, 1952 with Taylor Pearson. Through acquisition the company became Acklands Grainger and John stayed on until retirement. He held different positions through the years but for the majority of his tenure he was a store manager.  John met the love of his love at the Rainbow Ballroom and married her (Pauline Brodyk) June 13, 1953. They celebrated many anniversaries and the birth of many nieces and nephews before they were finally blessed with a son, Randy, in 1965. John coached and managed many sports teams that Randy played on. John was a proud father.   Once John retired, at the end of June 1994, he shifted his focus to "more important things". He was so happy to spend even more time with family, golf and woodworking.
John's world changed again on April 8, 2000 when he became a Grampa for the first time. Over the course of the next 10 years John showed his two grandsons and one granddaughter the joy of spending time in the backyard under the apple tree, beginner golf and "grass" hockey lessons. In addition to weekend time, John and Pauline babysat the kids every Tuesday for all of those ten precious years. Once they were in school the family still came over for Sunday dinners.  In 2009 John was diagnosed with mild dementia. Pauline, who had dealt with John's diabetes for the past 55 years, and his celiac disease for the past 15 years continued caring for her husband as no one else could. She kept him at home and kept the dementia at bay for a long time. John finally had to move into a dementia care ward in January 2014. He was treated very well at the Churchill and really enjoyed himself and all the activities. The staff at The Churchill expressed to Randy on many occasions how much they appreciated John's steady and grateful demeanor. Many thanks to the caregivers of The Churchill for the outstanding care and attention that John received while in their care.
During the night of January 25th John suffered a heart attack and was unable to get out of bed the next day. He was sent by ambulance to the Royal Alexandra Hospital. Once diagnosed in Emergency he spent the last two weeks of his life on Unit 43. He was treated very well and was still endearing himself to others.
Many thanks to the staff of RAH Unit 43 who made John's final days comfortable and pleasant. John will be deeply missed by all in his life. He was a rock, while always being positive. Firm, while always kind.
Although the last two years were challenging, they will never erase the 83 years of "fabulous".
Celebration of Life
12:00PM Monday February 2nd, 2015
Odd Fellows and Rebekah's Lodge Hall
11201 – 95 Street Edmonton, AB
Contact Information: [wpseo_address oneline="1" show_state="0" show_email="0"]