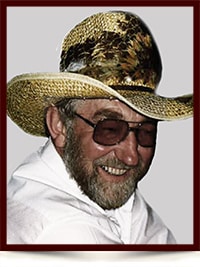 John Sirman
February 15,1934 - January 7,2017
On January 7, 2017, John passed away peacefully with his family by his side. He is survived by his wife Rosalind of 61 years, and by his two sons Richard (Darlene) and Rodney (Deborah). He also leaves behind five grandchildren-Megan (Blair), Melissa (Shane), Jaymee (Craig), Tyler and Lisa, as well as his loving sister Madeline. Predeceased are his 3 brothers and 6 sisters- Bill, Dave, Mike, Mary, Ann, Edna, Kay, Jessie, and Doris.
A long time dedicated employee of Consolidated Concrete, John loved camping and fishing in Kitimat, BC. It was his wishes to be cremated and returned to the land of his birth, Hemaruka, AB.
The family wishes to thank the staff of the Royal Alexandra Hospital for their thoughtfulness and compassion.