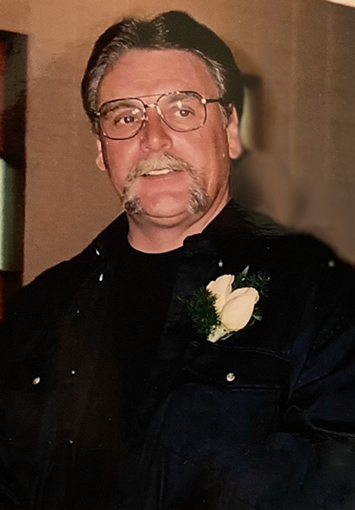 John William Wright
April 1, 1956
-
August 1, 2022
It is with immense sadness that the family of John William Wright announces that he has gone home to be with his Lord and Saviour Jesus Christ on Monday August the 1st, 2022.
John leaves behind to mourn him, his wife of 45 years Mavis, his mother Roberta,  his daughters, Noelle (Mike), Candace, and Jessica. His grandchildren whom he lovingly adored; Sebastian, Justin, Madison, MayCee, Ava and Livia, and his siblings, Paul (Sharon), Becky (Mike). Numerous family and friends and people whose lives John has touched.
John was born in Ladysmith, B.C. on April 1st, 1956 to Roberta and Samuel (John). He grew up playing with his childhood friend and cousin Brad.  He had a favourite pet which was a collie dog named Star.  His favourite thing to do was to go down to the creek everyday after school. He also enjoyed music. His jobs on Vancouver Island were working in the lumber mill and the crematorium at Cedar.  After leaving the island he went long haul truck driving, then was a funeral director, then went gravel truck driving and ended up driving pilot trucks.
John loved people and sharing his faith with them. John greeted you with a smile and a soft hello, not one to judge but one to make you feel at home.  John's signatures were joking, and answering lots of humorous comments with "hmmp".  He was very nice to all and the best papa, dad, husband, son, brother, and friend someone could have. John was a reflection of the love of his Lord Jesus and was a man after God's own heart. A gentle giant some would call him, as his exterior was tough and his love was soft and gentle.
After valiantly fighting a long battle with cancer, he peacefully passed into the arms of Jesus.
The family will be celebrating his life on Saturday August 6th at 10:00 AM with a reception to follow at The Park Church # 1 Brower Drive, Sherwood Park, AB. John will then be laid to rest at Glenwood Memorial Gardens in Sherwood Park.
Please join us in remembering the legacy, life and memories of John Wright.
Memorial Donations
Roozen Family Hospice
9808 148 St NW, Edmonton, AB T5N 3E8