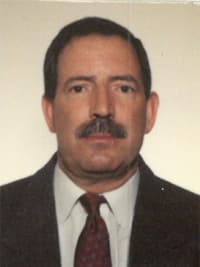 José Afonso
April 16, 1940 - April 28, 2020
With a sad and heavy heart, we announce the passing of our loving and cherished husband, father, grandfather, and great grandfather – José Afonso.
Left to cherish his memory are: Maria Beatriz, his loving wife of 56 years, son Helder (Nela), daughter Maria de Fatima (Adan), grandchildren Alyssa, Andy (Marina), Chrissy (Andrew), Janine (Marek), delightful great granddaughter Nova, three sisters, one brother, and numerous relatives and friends.
Born in Cortes do Meio, at the base of the Serra da Estrela, the highest point in mainland Portugal, José is the second eldest of six siblings. José was conscripted to the Army in 1960 and was stationed in Angola. Ending his tour of duty, he returned home to marry Maria Beatriz in 1964. The family emigrated to Edmonton on January 19, 1968. Having been a Mill Operator in the textile industry, he adapted to life in Edmonton and worked in the Meat Packing industry until his retirement.
José loved his family dearly. He was often the ringleader as his grandchildren mimicked his dance moves and antics. He loved parties and music and was often overheard singing and whistling his favorite tunes. José was the family's exuberant cheerleader. The beautiful landscape and hot springs of Banff and Jasper brought him much joy and he spent numerous long weekends with his family and friends camping in the mountain parks. Although his cognitive memory declined over the last few years, deep down we know that the love and compassion that he exemplified remained within him. Our treasured memories of him will endure. Rest in Peace Zé.
Prayers and Funeral Mass will take place at Our Lady of Fatima Portuguese Parish.
In lieu of flowers, memorial donations my be forwarded to St. Michael's Seniors Health Group or Alzheimer's Society of Alberta.