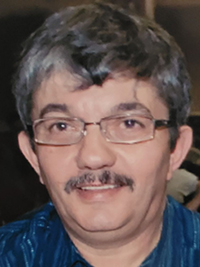 Jose Luis Cordeiro
August 26, 1948
-
October 30, 2021
On October 30, 2021 Mr. Jose Luis Cordeiro passed away peacefully at the age of 73 years.
Left to cherish his memory is his loving wife of 48 years, Zelia Maria; 3 sons: Tony (Giselle), Steven and Jason (Charlotte); three grandchildren: Gabriella, Caleb and Olympio; two brothers, one sister as well as numerous nephews and nieces and many dear friends in Edmonton, Montreal and Sao Miguel.
He was predeceased by his parents, brother and three sisters.
He loved his family dearly and he will always remain in our hearts.
Public Visitation (COVID restrictions in effect)
2:00PM - 4:00PM Tuesday November 9, 2021
Trinity Funeral Home
10530-116 Street Edmonton, AB
Prayers (COVID restrictions in effect)
6:00PM Tuesday November 9, 2021
Our Lady of Fatima Portuguese Parish
12311-55 Street Edmonton, AB
Mass of Christian Burial (COVID restrictions in effect)
10:00AM Wednesday November 10, 2021
Our Lady of Fatima Portuguese Parish
12311-55 Street Edmonton, AB
Entombment
Holy Cross Mausoleum