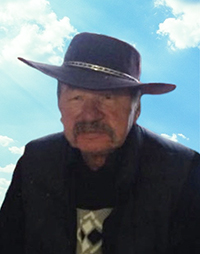 Joseph Dennis Paul
On June 17, 2020, Joe Paul passed away peacefully at home with his family by his side at the age of 76.
Joe will be lovingly remembered by Irene, his wife of 40 years, sons Travis(Roxanne), Trevor, Trenton (Cheryl) and Shane (Brenda), grandchildren Amelio, Madihha, Trayvon, Tyler, Faith, Keyerra and Tameka, sister Doreen Paul, nephews Richard Paul, Russell Paul, Arden Paul and Terry Beaulieu, best friends Joe Baer, Kevin Corbett, Andre Najib and Willard Chartrand as well numerous extended nieces, nephews and close friends.
Joe is predeceased by his parents Justine and William, brothers Frank, Fred and Bill, sisters Rose and Margaret and 2 grandchildren Trevor and Tanishia.
A public visitation will take place on Friday, June 26, 2020 from 9:00 am to 11:00 am with a Celebration of Life to follow at Trinity Funeral Home, 10530 1126 Street, Edmonton.