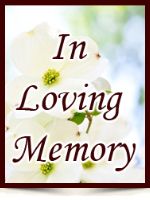 Joseph Yvon Gagnon
Joseph Yvon Gagnon
November 30, 1934 – October 7, 2015
Joseph Yvon Gagnon passed away on October 7, 2015 after a long battle with cancer. He had a very big heart for people.
He is survived by his loving wife of 25 years, Linda Lou Eyford- Murphy and her children Thomas and Sara Murphy, Joe's family; Louise Gagnon, Agathe Gagnon and Rock Gagnon, sister in law Suzanne Gagnon and her family, Mario and Sylvie, Marlene Gagnon, Gina Carrier, Helene Bradley, Francine McCrank, Linda's family; The Dron's, Lochmanetz's, Loyie's, Brown's, Trusett's, and many nieces and nephews on both sides of the family.
He has left us to be with his parents Louis Gagnon and Simone Larouche, brothers Leo and Jean and sister Jeanne D'arc.
A celebration of Joseph's life will take place at a later date.