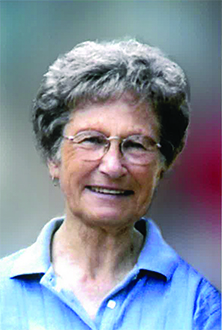 June Charlotte Lockey
June 1, 1929
-
August 6, 2021
It is with great sadness and love the family announces the passing of June Lockey on Thursday Aug 6, 2021.
Everyone knew her as a kind, loving and respectful lady who always had a smile on her face.   Going for walks and spending quality time with her friends and family brought her joy and happiness.
June will be greatly missed by daughter Donna, son Doug(Anita), grandchildren Dean, Shawn, Melanie, Stephanie, Candace and Amy.   Great grandchildren Ava, Zack and Brooke. June was predecreased by husband Don, son Greg, parents Stanley and Charlotte Harps and five brothers and sisters.
Special thanks to staff in unit 5 West Misericordia hospital for the extraordinary and compassionate care for June.