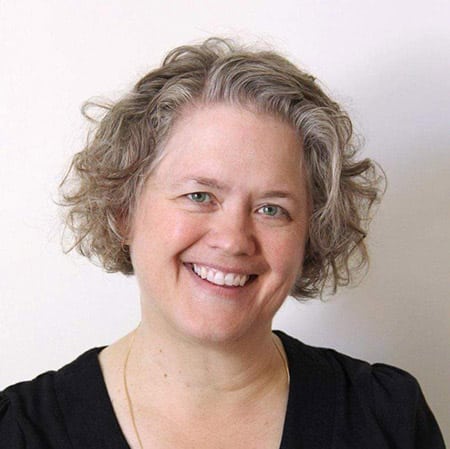 Kathleen Eva Richey
Kathleen Eva Richey (Milne)
January 26, 1962- December 4, 2019
It is finished. Her battle is over. No more pain. No more drugs. Her amazing, shining light has moved on. Kathleen slipped away very peacefully after living with ovarian cancer for four years. She was a devoted wife, Mom, Grammy, sister, daughter, friend and educator. She was loved very much by her family who will miss her forever.
She was predeceased by her father Patrick Dennis Milne and her sister Lori Jean. Kathleen will be lovingly remembered by her husband Ron; son Paul (Caitlin); daughter Moira (Jordan); precious granddaughter Pharis; mother Daisy; siblings Brenda (Mark), Heather (Dale), Dennis (Ardell), and Tracy (Steve); nieces, nephews and many, many friends.
Kathleen was a gifted musician and vocalist. She sang in the choir until she couldn't anymore. Her voice will be missed. For years she taught many young children Kindermusik , bringing this music to students at Beacon Heights school in the pre-k program also. She shared her love of song with each child.
Kathleen was a teacher with Edmonton Public Schools and in spite of her cancer diagnosis, she chose to continue teaching grades 1 and 2 at Westglen before moving to Hilwie Hamdon School. She was a brilliant educator of students with challenges, particularly students with Autism. She embraced each child as a human being, treating each student with respect and dignity. She loved her students unconditionally and would only assign fun homework like "go for a walk" or "play outside" as she believed time at home should be spent with family.
She faced her cancer diagnosis with such courage and grace. As she went through treatment after treatment over the past four years she remained positive, despite knowing her diagnosis was terminal. She continued her career as a gifted educator throughout this time, devoting all her considerable skills to engage with and inspire her students. She cherished each and every student. By doing so she has taught us to be courageous and patient, ready to assume the best of strangers, and to always presume competence in those who others may disregard. All her final energies were directed towards being loving and graceful to the multitude of friends, fellow educators and family that surrounded her.
There will be a memorial service for Kathleen on Saturday December 21, 2019 at 10:00AM at the First Baptist Church (10031 109 St NW, Edmonton, AB).
She will be missed dearly and her memory treasured.
Heartfelt thanks are extended to the staff of Ward 43 at the Grey Nuns Hospital.
In lieu of flowers, donations may be made to Ovarian Cancer Canada.