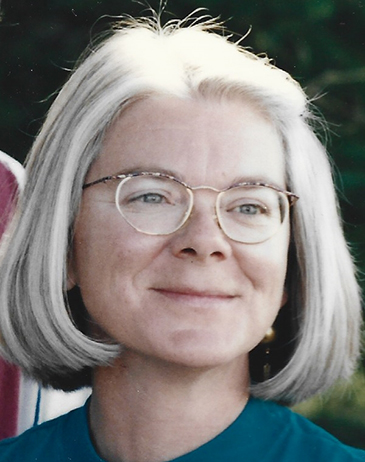 Kathleen Margaret Wall
May 12, 1952
-
January 9, 2022
Kathleen's life ended sooner than she deserved as illnesses that had sapped her strength over the last decade left her vulnerable to a cascade of new afflictions that led to her hospitalization on December 9 and her death on January 9.
It was a long, hard, and unfair end for a woman who will be remembered and treasured by family and friends for who she was for most of her life, a vibrant, kind, generous, brave and thoughtful soul.
She was predeceased by her parents George and Margaret (nee Mather) Wall, who raised her in an exceptionally loving and secure home in Hughenden, a close-knit community in beautiful east central Alberta where prairie and parkland meet.
Kathleen is survived by her husband of 38 years Paul Bunner, their daughter Mary Roach and her husband Joey, and by Esther, the last in a long line of rescue dogs. The youngest of four children, "Babe" is also survived by her beloved siblings David, Joan and Patricia and their families including numerous nieces and nephews who are grieving the loss of Auntie Kath.
News of her passing has brought heartfelt tributes and condolences from extended family and friends across Canada including many of her long time neighbours in the Edmonton river valley community of Cloverdale, and from people who came to know her through her various careers as a teacher, librarian, history researcher, and bookseller, and from those who shared her love of music and gathered round her living room piano to play raucous, joyful selections from her vast repertoire of country and pop songs, albeit none written later than about 1965.
The family would like to thank the medical staff on Unit 41 at the Royal Alexandra Hospital for the care and comfort they provided to Kathleen, under very difficult covid-plagued conditions.
She did not go gently into the night, but instead followed the advice of the great Welsh poet she so admired, and raged against the dying of the light.
The example of her enduring courage and resilience will strengthen and help ease the sorrow of all those she left behind.