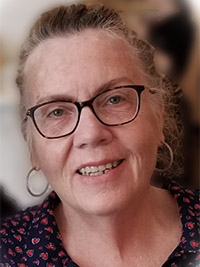 Kathleen Rose Mary Heacock
It is with heavy hearts that we announce the passing of our mother, Kathleen Heacock.
Born May 22, 1949, "Kathy" was a loving, generous, caring soul who was a teacher, mother, grand-mother, wife, sister and friend who cared for all those around her.
She will be sorely missed by her daughters Sarah and Rachel Heacock as well as her two grand-daughters Juniper and Violet.
Celebration of Life
Saturday February 22, 3:00PM
Trinity Funeral Home Chapel
10530 116 Street, Edmonton AB.